Welcome to
mindset

CYCLING!
"It is my ongoing commitment to create a caring and supportive environment for everyone."
Peter Oyler, Owner
The team at mindset CYCLING prides itself on the basis that anyone who comes through our door will have a positive experience cycling indoors at our facility. Whether your goal is to get fit or have a great race, mindset CYCLING will guarantee that! Everyone, regardless of cycling ability is welcome. Our riders improve and have a great time doing so!
Starting with a positive "mindset" we help produce great results with our structured year-round approach. Our goal is to build a great cycling community whose members help support one another while seeing their individual results improve.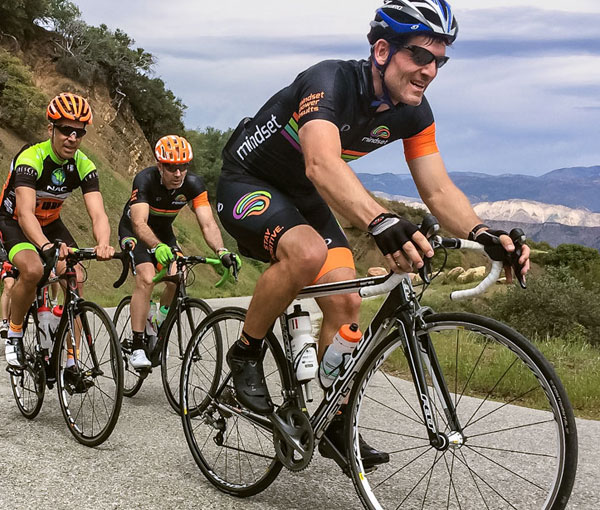 We Feature
Virtual training. We now offer our regular program in a virtual format! The same high energy program available from your home. This provides all the benefits of the studio without the travel time.
Instructor–led classes, led by instructors who care about your performance and who are competitive athletes themselves
Time efficient. An 80 minute class at

mindset CYCLING

is equivalent to 2 hours or more of

on-the-road

focused riding.
A variety of class times throughout the week and weekends to suit your busy schedule
The Benefits
Train Smarter. You'll develop an awareness of effort/intensities/zones which can be translated to on-the-road riding.
Increased motivation as a result of the group environment. It's a rare individual who trains as hard on their own as they do in a group. We train hard (and smart!) at

mindset CYCLING.

Improve your ability to push more watts at the same or lower heart rates
For the multisport athlete, improvements in bike fitness lead to improved run splits in your triathlons and duathlons.